Cardboard Packaging  – make a great option when it comes to packing your things up for shifting. They offer convenience which makes it practical to use as a storage and shipping box. Because of their durability, lightweight, strength, and cost-effectiveness, corrugated cardboard boxes are the optimum type of packing material. The best part about these boxes is- they're also 100 recyclable!
Advantage of Cardboard Packaging for Packing Your Goods
The different features of cardboard boxes have given them an advantage over plastic packing boxes. They are, without a doubt, the most commonly used packing product for providing the secure transit of your goods. So, let's look at the advantages of utilizing cardboard boxes and why it's a good idea to use them when shifting.
They are Economical
The materials used to make single wall cardboard boxes, such as paperboard and corrugated fibreboards, are low-cost. As a result, corrugated boxes are a cost-effective way to package everything from raw materials to personal items. At Safe Packaging, we offer double wall cardboard boxes in a variety of sizes based on the load capacity you want to transport.
They are Recyclable
Corrugated cardboard boxes are 100% environmentally friendly. Because the paper resources they're constructed of are recyclable, their manufacturing creates a very little impact on the environment.
They are Lightweight
Cardboard boxes, if there's one product that keeps moving out or in simpler, it's that. You won't struggle to load, unload, or packing your items. Because these boxes are so light in weight, they are simple to transport and handle. As a result, operating costs are much lower since less physical labour is needed to handle cardboard boxes.
They are Available in Custom Design
Cardboard boxes can be made to your exact specifications. For people who want to customize their boxes, the bespoke packaging could be very beneficial. Furthermore, if you're shifting, you may have the goods in the box as well as your personal details marked on it so that they don't get lost or mixed up with other packages. 
They are Safe
A corrugated board with a fluted sheet glued to the liners is often used to make cardboard boxes. These flutes are what give the products you pack in these boxes some cushion. This feature makes cardboard boxes an excellent choice for transporting items that need to be protected from jerks, mechanical shocks, and vibration. That's why fragile and sensitive items like glassware, televisions, delicate furniture, and other items are packed in cardboard boxes.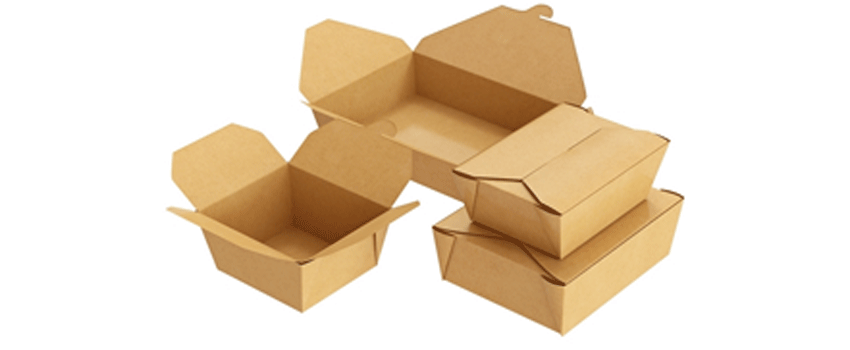 They are Flexible
Cardboard boxes can be flat packed and kept once they've been used to be reused for a variety of uses. Some individuals use them for protection, while others simply use them to store their spare belongings in the attic or garage.
They are Resistant to Weather
We all dream of a lovely sunny day when we shift, but that isn't always the case. It rains sometimes and snowfalls the other moments. If you use poor-quality cardboard boxes, they will become weak and useless if they get wet. 
Our triple wall cardboard boxes keep your content safe. Because the boxes are not manufactured of thin cardboard, so your goods are protected from the rain or snow.
They are Stackable
Our sturdy cardboard packing boxes can also be stacked. While regular cardboard boxes can be stacked, they are not designed to do so. You get boxes built to be placed one on top of the other with Safe Packaging heavy duty cardboard packaging. When you add a hand truck or a moving dolly, moving them from one location to another becomes a breeze.
In addition to all of these advantages, cardboard packaging is better for the environment, more space efficient, better for fragile products, and less difficult to move. Safe Packaging is the optimal solution for you if you're relocating and don't want to rely on flimsy, inconvenient boxes.
Advantage of Cardboard Packaging for the Environment
Cardboard boxes are better than wooden boxes. They have become the protective and safe transport packaging in mass consumer products. 
Here are the benefits of cardboard for the environment—
Cardboards are one such material that doesn't impact the environment much. When compared to other materials, its production results in a 60 percent reduction in CO2 and oil emissions.

It is completely biodegradable and recyclable. In a maximum of one year, corrugated cardboard degrades totally. Because it is mostly composed of cellulose, its breakdown time is limited, and if it is subjected to favourable weather conditions, such as a humid atmosphere, disintegration speeds up even more.

Reduces the amount of garbage produced. Reduce, reuse, and recycle: this is the best approach to reduce

wasteful cardboard

use.

Recycled cardboard

retains its strength and durability. Corrugated cardboard retains its quality and qualities after recycling and is also more cost-effective.

Recycling cardboard saves energy that can be put to better use in the production of other materials. To create them, 90 percent less water and 50 percent less electricity is required.
Safe Packaging manufactures corrugated cardboard packaging and other packaging materials to fulfill the quality standards of our consumers' products, giving them the option of designing them and ensuring that their parts are protected throughout the process.

Buy Quality Cardboard Packaging at Safe Packaging
Cardboard boxes are not just meant for shifting home or storing product purposes. They're widely used in the packaging industry and have become a vital part of the supply chain these days. Considering the endless perks of using cardboard boxes, if you're planning to buy them for any purpose, you can rely on Safe Packaging.
Whether you're moving your office or home, sorting stuff for auction, or storing items, the cardboard box you choose is more important than you think. We employ our experience, knowledge, and wide range of quality cardboard boxes and other packing solutions to make life easier for our customers as a leading cardboard packaging company.
Our solutions are long-lasting, high quality, and heavy-duty, making packing and moving the products that your organization needs as easy as possible, reducing the chance of unexpected but common situations like product breakage and other harm.
We provide small to extra-large cardboard boxes all across the UK. Our prices are competitive. We only believe in providing the highest quality and that's what makes Safe Packaging a reliable destination to get all your cardboard packaging products.