Packing Boxes
Packing boxes are an essential when it comes to shipping out various items which may be delicate as they provide extra protection. Not only do they keep your products safe inside during the transit process which can be quite tough, but they also give off a good image of your business as it shows the customer that you take care of the products and want to ensure that they are delivered in as good quality as possible.
These cardboard packing boxes don't just have to be used for protection, but can be used to give added value to your services. It gives your company a high-end feel if they are packed professionally in cardboard boxes. Also, if there are valuable items being shipped, cardboard boxes are great for hiding these items as they are fully covered and closed off, which ensures greater security for you and your business.
However, this can increase the costs for delivery which isn't ideal for any business. Here, at Packaging Base, we offer a wide range of boxes that are affordable, to keep your costs low. Yet, this does not mean that we compromise on the quality as all our boxes are high quality boxes so that you get your money's worth and to ensure that you can rely on these boxes to not tear or break at any point.
Whether you are looking for heavy duty boxes or for light-weight boxes, we have a range of cheap packing boxes that are sure to suit your every need. Our large packing boxes are perfect for shipping out large quantities or for large items. Our small cardboard boxes are great for everyday use or for sending out small items.
Are you looking to ship out clothing but worried about the state they will be received in? Then check out our affordable wardrobe boxes with hanging rails. Not only does it ensure that the garments are delivered securely, but they keep the clothing straight and organised, making it easier for the recipient and giving you or your organisation an overall professional image. They also ensure that your item doesn't get creased on the way there.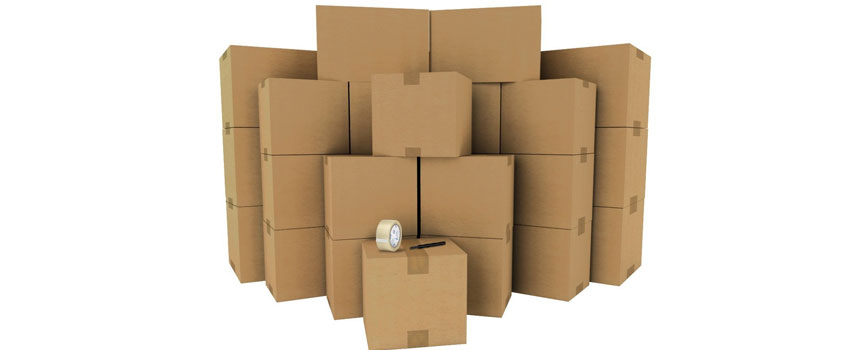 These are also a great way to store any garments and can be packed up easily for future use. What makes this better than conventional rails is that the clothes are fully protected all the way around and can be moved around, stored on top or under other objects, ensures that no dust can get to it and keeps the items clean.
We also have a wide range of double wall and single wall cardboard boxes. The double wall cardboard boxes are great for heavy duty items that would require extra protection. The single wall cardboard boxes are perfect for light items such as clothing. The single wall cardboard boxes are more affordable yet don't provide as much protection as the double wall boxes. However, if you feel as though the item you are shipping out requires extra protection, you can always line the cardboard box up with bubble wrap to keep the items safe and secure.
Packing boxes UK based
Our London based offices ensure that all UK standards are met when it comes to quality so you can have ease of mine when shopping with Packaging Base. If you are looking to buy packing boxes, feel free to contact our team of experts who will be more than happy to assist you in finding the perfect items for you.
When you do purchase packing boxes, we also recommend that you purchase packing tape and bubble wrap. Packing tape ensures that your item is sealed as securely as possible so that the boxes do not open up during the shipping process. These both go hand in hand together. Bubble wrap ensures that your items are as protected as possible inside. It can be used to fill out any empty spaces so that your item doesn't move around inside and ensures that if the box is thrown around, the item doesn't get damaged. This is especially important if the contents are fragile and delicate.