Cardboard Roll – Small businesses are an important aspect of the economy all across the world. In fact, according to a source, there were approx. 5.5 million small businesses at the start of 2021 in the UK.
If you run a small business that sends orders straight to the customer, you understand how critical it is to get your products to them securely and on schedule. The first phase toward accomplishing that goal is to have high-quality, dependable packaging materials.
Different Types of Packaging and Shipping Materials
Every small business will require a few essential shipping items in order to efficiently ship goods to their customers. Buying packing and shipping large quantities of products can save you money whether your small business is small or established.
Here are some of the most frequent varieties of packaging and shipping materials you'll require for your company.
Mailers, Rolls and Boxes
First and foremost, you must determine how your products will be delivered to your clients. Cardboard boxes and mailers are two of the most used techniques for mailing products.
A cardboard roll is also a great way to ship important documents, artworks, posters, knick-knacks and other fragile and delicate items. Corrugated cardboard rolls are available in a wide range of sizes, shapes, designs, and even colours to complement your product and company image. Corrugated paper rolls provide some of the most effective security for your stuff. A cardboard box can assure that odd-shaped items or products that are more prone to harm are transited securely.
Mailers are ideal for things that are smaller or flatter and are less likely to be damaged during transportation. These are also available in several colours, sizes, styles, and designs, each with its own set of benefits, such as self-sealing, padding, and weather protection. Additionally, due to the compact structure of the item, mailers frequently have lower delivery charges.
You may need to keep a selection of styles and sizes on hand at all times, depending on the quantity and features of the products you transport. Fortunately, whether your requirements are small or huge, there will always be something that meets your needs.
Void Fill and Cushioning
You'll need to execute a system for packaging the inside of your box and keep your products safe during transportation if you want your goods to reach your customer's door in the very same state it departed your facility.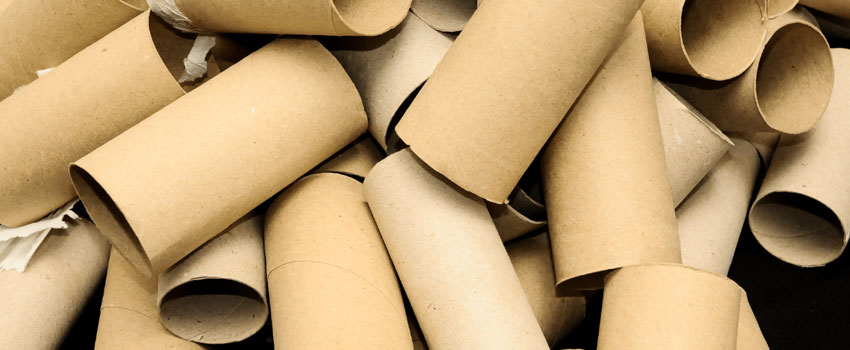 Cushioning is essential for preserving a product that is vulnerable to harm during the lengthy and often difficult transportation procedure. For objects that are irregularly shaped or manufactured of fragile and delicate materials like ceramic, glass, or porcelain, adding extra padding is perfect. Bubble wrap, foam, paper, and other materials can all be used as cushioning.
To avoid objects from shifting or moving about during travel, void fill like packing peanuts, kraft paper, shredded paper, and air pillows are commonly used. They can be used alone or in combination with padding. Whatever type of product you're shipping, you want to leave as little space as possible in your package to avoid crushing or moving.
It's critical to keep these items on hand at all times for protecting your products and deliver them securely to your customers. As a result, the number of unfavourable experiences customers have with your organisation as a result of cracked or broken products is lowered.
Labels And Tape
It's important to label and address your package once you've picked the best shipping option and created a secure environment for your product. Quality tape and instructive labels are critical to ensuring that your item does not break open during delivery and is handled appropriately.
Packing tapes, which are specially designed for securing cardboard boxes and come in a variety of colours and styles, are available. If your small business is expanding, getting a tape dispenser to speed up the packing process might save you both money, time and effort.
Labels come in a variety of sizes, styles, and designs, and they can be used for a variety of purposes. To help improve brand exposure and recognition, you can adhere a personalised logo label directly to your shipment. Additionally, you can buy out shipping labels that are specific to the products inside and can effectively protect them even more, such as "Do Not Stack," "Fragile" or "This Side Up." You can also purchase simple labels that are appropriate with laser and inkjet printers and could be used to customise address labels.
Cardboard Roll— How Can You Make Your Small Business Succeed?
Small businesses unquestionably value each and every one of their clients. Showing your clients how much you love and appreciate their support is a terrific approach to attract recurring business and word-of-mouth referrals. The following are some pointers to help your small business stand out from the crowd.
Nowadays, more consumers are starting to make environmentally conscious purchasing decisions, and if your brand resonates with these ideals, you can profit from using environmentally responsible shipping materials.
Thank-you letters should be included in every box you send out. The extra acknowledgement will be appreciated by the customer and will make it feel more personalized. Also, provide some customer loyalty and returning customers discount, if possible, to attract future purchases.
Wrap your package in brand-aligned bubble wrap and label it with a brand sticker inside too. This improves your customer's unboxing experience and ties it all together elegantly.
Cardboard Roll— Are You Looking for High-Quality, Low-Cost Shipping Materials and Solutions for Your Small Business?
Safe Packaging understands the importance of assisting small businesses, and that is why we provide high-quality, cost-effective packaging materials. We also have a great loyalty program that would help your small business save tonnes of cash and lots of time!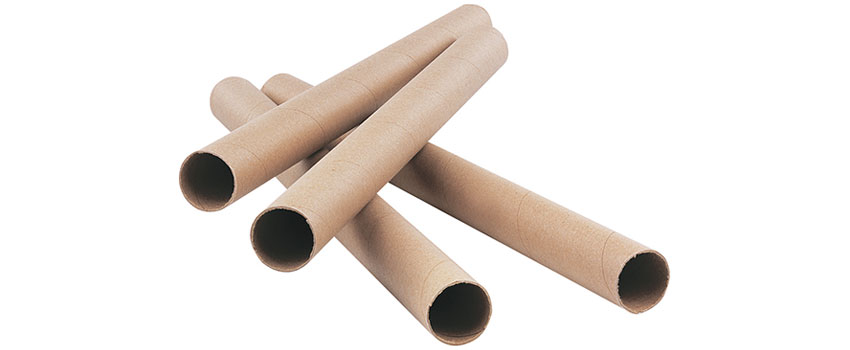 Check out our website today to learn more about our packaging materials and to find the best packaging solution for your business; we promise we have everything!
Should You Buy Cardboard Roll?
Cardboard is an effective packaging material. While a cardboard roll may seem fragile at first impression, high-quality cardboard is tough, robust, and resistant to a remarkable level of damage.
Cardboard rolls are—
Versatile
Cost-effective
Durable
Eco-friendly
Using cardboard packaging instead of other materials like plastic helps the company reduce its environmental footprint and, as a result, develop a more durable, sustainable, and environmentally friendly brand that eco-conscious customers can be happy to deal with.