Cylinder Postal Tubes: The holiday season is the busiest time of year for sending packages around the world.
However, it's also the season of the year when many buyers are dissatisfied by carelessly wrapped goods. This causes dissatisfaction, frustration, and, in some cases, anger toward the sender, which isn't good for business.
Cylinder Postal Tubes— This Christmas, Make A Statement with Unique Wrapping Solutions
Christmas is here again and once again, and Safe Packaging wants to assist every business get through them by bringing you to bespoke and innovative Christmas wrapping options.
Wrapping paper and bespoke Christmas packages give a festive touch and are a terrific way to market your company, but you want to 'WOW' your receivers. If you're like us, the packaging is the cherry on top of the Christmas cake! It must be as much of a demonstration as a Fortune 100 boardroom event's PowerPoint slide show.
Cylinder Postal Tubes— What Inspires Us to Wrap?
For years, cultures have used packaging to express respect and love, and it wasn't just for Christmas. Gift-giving was popular in ancient societies for a plethora of celebrations, and sources claim gift packaging started years before paper or cardboard was developed. We used to wrap gifts in a napkin or linen before there was paper. For its flexibility and ease of use, people quickly switched to thick brown or wrapping paper.
We literally cannot wait for the receivers to unwrap their gifts or goods, but we also enjoy how the packaging adds to the excitement and suspense. We wish to keep the gift's identity hidden for as much as feasible.
Consider this: if we don't cover the gift or goods, wouldn't it appear that the presentation suffers?
Here's a look at why professionally wrapping Christmas gifts and goodies for shipment is so important.
Cylinder Postal Tubes Packaging and its Importance
Several reasons make sure your goods are properly packaged, and they're even more vital during the Christmas season.
Getting a damaged item is never fun, but it's much more so when it comes to time-sensitive shipments like Christmas shopping and gifts. Your consumers may not even have time to fix, replace or return the delivery, and you'll be going to add to their anxiety during a hectic period. Understandably, most of those customers will not return to you anymore!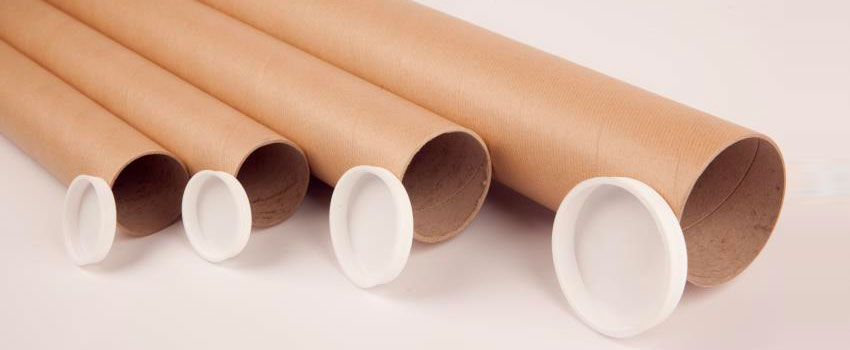 As a result, your brand's reputation suffers, as word of your poor packaging spreads quickly.
This could potentially harm your bottom line.
Not only will a poor reputation lead to lower sales, but you'll have to spend more time and money fixing the mess.
All of these issues, however, may be avoided with proper packaging.
How to Keep Your Packages Safe?
You've come to the right place if you're seeking . Here's how you can keep your packages safe.
Examine the Packaging Requirements
One common blunder is to treat packaging design as if it were a one-size-fits-all situation. Various options require different packaging, thus the very first step is to examine each product's requirements. In general, you must have a comprehensive list of appropriate packaging for any item you offer.
Some products, for example, are best suitable for box packing, while others will be better adapted to a mailer or a tube; even heavier things may require a stronger adhesive.
Evaluate the level of fragility
Some goods are generally more brittle than others, which will impact your wrapping choices. To keep products that are prone to breaking secure and protected in their packaging, void-fill solutions such as stretch film and other padding material are required.
When it comes to high-value, fragile things, you must be extremely careful with your packaging and shipping. Even the most patient freight forwarder cannot assure that your product will not be jostled while in route.
Ensure a Perfect Fit
Furthermore, several packaging issues stem from a specific source: an inability to guarantee that the product is compatible with the packaging.
If there is too much room in the package, the product will be able to move around freely, causing potential damage. If there isn't enough, the product won't be protected. Even a tough product can be harmed if the package isn't sized correctly.
Make sure you select the suitable package size for the job and that any void space is filled with the proper packing material. The product will be protected during shipment as a result of this.

Are You Looking for A Way to Send Holiday Gifts This Season?
If you're planning about sending gifts this festive season, you'll like to pay careful attention to how you package festive goodies. We at Safe Packaging are dedicated to providing high-quality, cost-effective packaging products and solutions.
Why Choose Safe Packaging?
Safe Packaging, a leading cardboard tubes manufacturer, understands the importance of proper and safe packaging. We help retailers, customers and businesses to pack and ship their goods in the best possible way.
Choosing custom-made Christmas packaging can significantly enrich your brand and the holidays.
We are a reliable company with many years of experience and expertise.
We strive to serve you with the greatest cylinder postal tubes. We strive for perfection, and we ensure our clients that no cardboard tubes and other packaging materials leave our facility with any flaws.
Not just that, but our cardboard packaging tubes are also exceptionally eco-friendly, as they are produced entirely of corrugated materials, and our production method has a small environmental impact, as every component is 100 recycled.
Your search for mailing tubes and cardboard postal tubes with plastic end caps ends here!
Made from a high-density, spiral wound cardboard, our cylinder postal tubes are ideal for sending documents, posters and artwork, charts, maps, drawings and more. Ideal for home, office or shop, Safe Packaging offers a wide range of postal tubes for various applications and uses.
Share the joy this holiday season with the best bespoke Christmas wrapping.
Get in touch with Safe Packaging experts today!