Cardboard Tubes: Any art collector's greatest fear is to have his or her prized possessions ruined during packing, shipping or transportation. It's no surprise, then, that art collectors place such a high value on quality artwork packaging.
Some people may believe that packing a piece of art yourself is preferable to entrusting the task to specialists. As a result, it is necessary to keep in mind some fundamental guidelines for effective artwork packaging in order to safeguard artwork from harm.
Why are Large Cardboard Tubes a Better Packaging Option?
If you're trying to figure out how to make your brand stand out, one of the most essential factors to consider is the packaging. If you get it incorrect, the consequences could be disastrous. After all, nowadays, first impressions are everything. With so many packaging options available, picking the right one can be difficult.
The distinction between cardboard tubes and plastic tubes is frequently misunderstood. Some people like postal tubes, while others choose plastic. Any brand or product can make a significant impression with pretty packaging.
When it comes to facts, however, the cardboard tube is regarded as one of the most suitable solutions for a wide range of companies and industries. It can be used for explosives, documents, fragile items, artworks as well as food packaging.
So, without any further ado, let's look at why large cardboard tubes are a superior packaging option to plastic containers and tubes.
Environmentally-Friendly
In comparison to plastic, cardboard postal tubes are repurposed at a rate of over 80% in the United Kingdom. When compared to other packing materials, this is the largest percentage. Cardboard may be created, consumed, collected, and recycled in fourteen days, coming up with new mailing tubes. It may be 100 recycled multiple times because it originates from a tree, which is a renewable naturally occurring substance.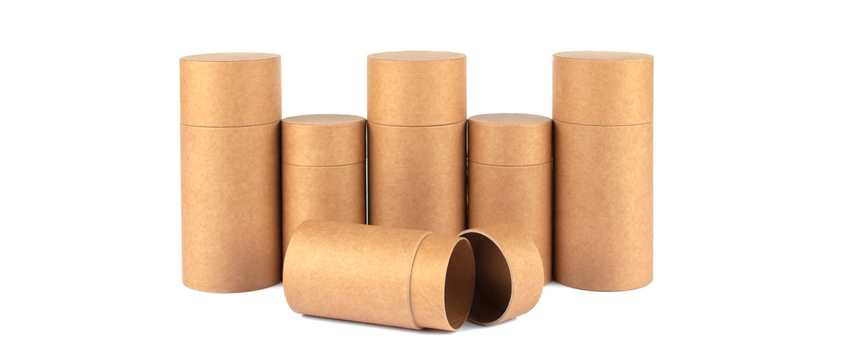 Reasonably Priced
Plastic tubes are far pricier than packaging tubes. These are readily accessible and do not require a large financial investment. You can save money by purchasing them in bulk quantities from a reputable retailer, depending on the weight, size, and packaging requirements. 
Convenient Storage Solution
Cardboard tubes are a versatile storage option for a variety of purposes, whether you operate in retail, healthcare, or the commercial industry. These are a fantastic way to keep posters and paper rolls safe from damage and grime. They keep merchandise safe and can effortlessly transport a variety of heavyweight items.
Customizable
These tubes can be adjusted in terms of depth and size, based on the scale of security required. It seals moisture out, which is crucial for any food product that will be shipped for long periods of time.
Simple to Use
Customers and businesses will find the cardboard tubes to be simple to use. Typically, these are used to hold toilet paper, foils, and a variety of other goods. It will keep the object inside safe and protected. For long-distance shipment, handling, or transit, these tubes, therefore, provide firm padding keeping contents safe.
Large Cardboard Tubes— Importance of Proper Artwork Packaging
Although it is undeniable that art cannot be shipped without being individually packed, it is debatable whether professional services are required. While packing everything yourself is obviously less expensive than hiring a professional, you need to be aware of all the risks. In some circumstances, especially when your artwork is costly and valuable, it is preferable to outsource it to professionals.
Best Protection Against Various Damages
Everyone understands that transporting artworks and paintings without any packaging is unthinkable. The best protection against physical damages, moisture, and potentially damaging sunlight is custom-designed packing for each artwork. People who have experience wrapping artwork can choose the best packages and safely wrap a piece of art, although regular art lovers are frequently unaware of all the complexities of the packing procedure.
Transportation is More Secure
Another reason to employ professional artwork packing is that all masterpieces should be secured while being transported. For instance, artworks shipped by road, particularly those of a non-standard size, should be handled with extra caution because any road bumps may cause serious harm to the valuable artifacts. As a result, the only method to safeguard the artwork in the automobile is to pack it individually. Despite the fact that all routes are meticulously planned to account for road surface conditions, good fastening and customized packaging are still required.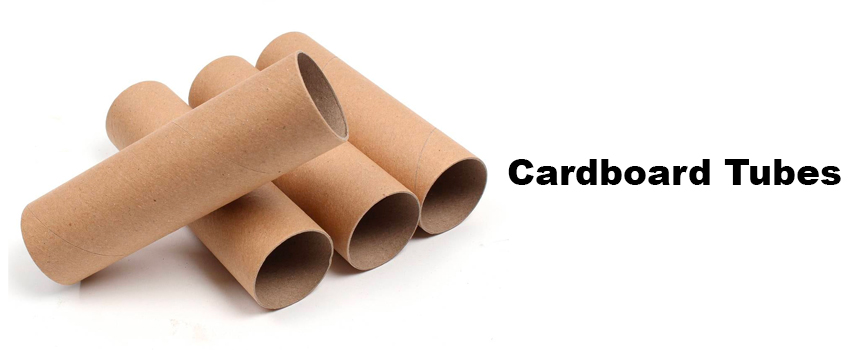 The Purpose of Insurance
Insurance raises shipping expenses, but it also secures valuable products in the event of an emergency or damage. It's tough to conceive transporting costly products without coverage because anything might happen to them while on the road. Many consumers, however, are unaware of the complexities of completing out all insurance forms. Some insurance firms may reject to cover your precious cargo if it is not properly packed, whereas others wish to supervise the packaging themselves. As a result, you cannot skip expert packaging because your shipment will not be covered otherwise.
These are the primary reasons why professional packaging is required and why Safe Packaging offers this service to its customers.
Buy Quality Large Cardboard Tubes
Without a doubt, cardboard tube is a superior addition to more standard materials, particularly plastic. It provides a very practical option for moving long paper materials such as blueprints, flyers, paintings, or maps.
These are sustainable and environment-friendly and can be recycled and preserved for subsequent use, in addition to being a fantastic choice for shipping and safeguarding products.
Paper tubes are usually measured and specified according to their lengths, wall thicknesses and inner diameters. At Safe Packaging, we offer packaging tubes with plastic end caps available in a wide variety of diameter ranging from small to large diameter and even can be customized to fit one's unique requirement.
We are experts at packing and shipping both nationally and internationally at Safe Packaging. We deliver throughout the United Kingdom, giving our clients a great opportunity to transfer their masterpieces not only safely and reliably, but also at a low cost.
Safe Packaging helps businesses of all sizes, industries, and types with cost-effective short- and long-term storage solutions.
Our team is always available to assist you with any goods packing or shipment needs you may have! From pick-up and packaging to professional customer service delivery of the products, we take pride in providing a personal touch throughout the shipment process!
Get in touch with our team to know more about cardboard tubes, available diameters, lead times, minimum order quantity or anything else!