Mailing Bags
Mailing bags are an essential element when shipping an item. You need to ensure that the bag is strong enough to withstand any harm that may come during the transit process, yet light-weight enough so that the parcel is as light, small and easy to handle during the process to reduce excess shipping charges. Our range of custom mailing bag take care of all of that. Our polythene mailing bag ensure that your item is fully protected as the bag will not tear and is waterproof, while still being light-weight. Whether you are looking for printed mailing bag UK based, grey mailing bag or custom mailing bag, we have it all.
All our mailing bags are fully opaque and 60mu in strength. With a choice of various different sizes, for small or large parcels, find the perfect sizes for your business. We have a wide range of small and large mailing bag that suit any items.
These mailing bag are perfect for easy and efficient use. Firstly, find the colour that best suits your company and would best represent the business. If it is a large parcel, opt for our large mailing bag to ensures that nothing is being squashed inside. Alternatively, opt for a small mailing bag if it is a small parcel to reduce the size of the package, which can reduce shipping costs. All you have to do is insert the items into the bag and seal shut. The strong adhesive glue will ensure that your parcel will not be opened up during the transit process.
Printed Mailing Bag or Plain Mailing Bag
If you can't decide whether to go with the printed mailing bag or the plain mailing bag, then you should consider what you think would suit your customers. If you are a fashion company, then having your logo printed or a fun design printed may suit your customers more, whereas if you ship other items, the type of bag may not affect the customer base.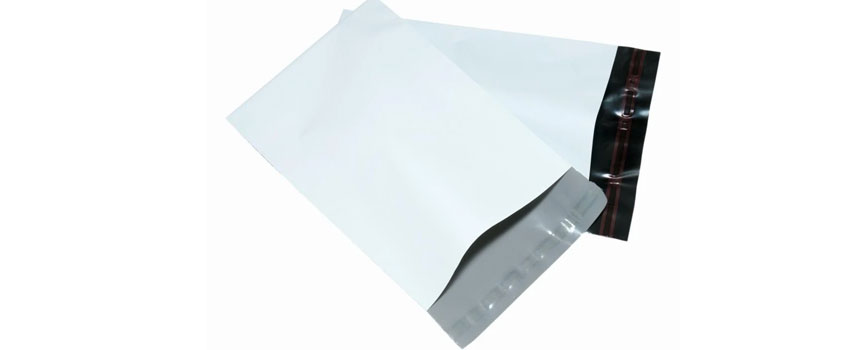 Printed mailing bag UK based add a personal touch to a customer's shipping experience and can leave a lasting impression. Yet, this can still be achieved with our colourful range of mailing bag. From black to blue to pink, there are many different options for you, each one presenting your company in a different way. The pink bag is perfect for any fashion or beauty bag for a feminine touch. The black bag are perfect for a high-end feel. These colours are sure to make your parcels to stand from the rest and is sure to leave a lasting impression.
As we are based in the UK, we ensure that any UK based customers receive their items as soon as possible with as little hassle as possible. We also offer a wide range of wholesale packages so that you can get the right amount of mailing bag to suit your demand so you aren't left with a large amount of bag laying around. If you are looking for a large amount of mailing bag, we try to give you the best possible rates so you don't have to break the bank to meet your demand.
If you are looking for strong and secure mailing bag UK based, look no further. If you have any questions, feel free to contact our team of experts will be more than happy to assist you in selecting the right packaging for you and your business.