Cardboard –  Packaging has become a part of our day to day life. It is an essential part of every business. Whether it is a physical store or an online store, nothing can function without packaging items because packaging materials help in safeguarding your products during transportation and saves it from mechanical vibration, shock, thermal cycling, bruising, denting and other damages.
One such, vital packaging item are the cardboard boxes. They are widely used as they are easy to be cut, folded, printed and formed. These boxes are the perfect packaging solutions to ship your items safely. Moreover, when packed and sent in cardboard packages, it is also convenient to stack the things in a warehouse.
Also, remember that the term cardboard doesn't refer to one specific material; instead, it denotes a category of materials. From basic storage boxes to multi-coloured card stock, cardboard boxes are available in a wide array of sizes, colours and shapes. And they are also made of various kinds of materials, each one to serve different functions and uses. It also differs in the methods of manufacturing and aesthetics. It is equally important to use the right material of box to ensure that your product reaches your customer safe and secure.
Is it surprising? Maybe. So to get in-depth knowledge of storage boxes, please keep reading. So you can save some more data into your general knowledge reservoir, and it will also help in boosting your business.
What Are The Different Materials Used In Cardboard Boxes?
Paperboard boxes
Paperboards are a thicker form of standard paper and are typically 0.010 inches in thickness.
During pulping both, the hardwood and sapwood are separated into individual fibres. It is done either by mechanical methods or following a chemical procedure. In mechanical pulping, silicon carbide or aluminium oxide is added during grinding to break down the wood and separate the fires. On the other hand, in the chemical pulping method, the fibres that bind the cellulose together are broken down by adding chemical components at high heat.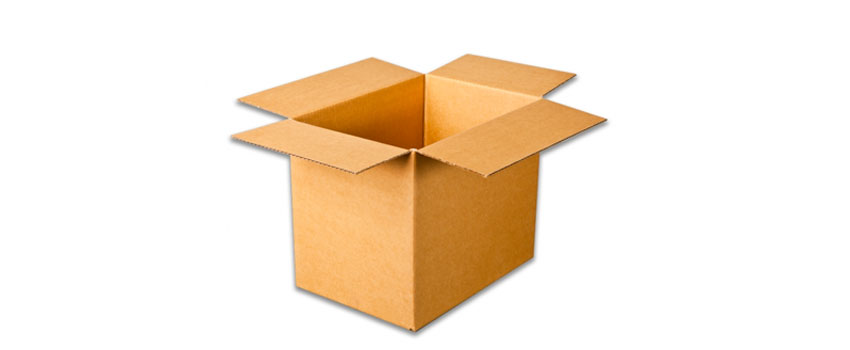 Once the pulping is done, the resulting dilute pulp is spread along a moving belt. And then the water is removed from the pulp by natural evaporation and a vacuum. Later, to remove any remaining moisture and consolidation, the fibres are pressed. And then it is heated using steam, and the required amount of starch or resin is added. Then a calendar stack is used to smooth and finish the paperboard.
Paperboard boxes are rigid and at the same time, light in weight. It is easy to manipulate them and make custom shapes and structures; therefore, it is ideal for personalised packaging. These are 100 recyclable boxes and thus are environmentally friendly. When incorporated with the right design options, these type of packages can be used for high-end packaging, without a hefty price tag. You can use paperboard boxes as bakers boxes, cereal and food boxes, drug and toiletry package boxes, gift boxes and many such things. Whereas, you can use Solid bleached sulphate paperboard in packagings of cosmetics, medicines and edibles.
Corrugated boxes
These are what we commonly call as cardboard. Corrugated fiberboard consists of several layers of paperboard. It has an inner layer which is corrugated or fluted, and this layer is sandwiched between two outer layers, known as liners. However, both the layers are made of different kinds of pulps. The flute is made of a thinner type of paperboard; hence it is easy to get a rippled form.
In the manufacturing process, machines known as corrugators are used, and these machines enable the material to be processed at high speeds without warping. The corrugated layer is attained by heating, wetting and putting it through wheels. Then a starch-based adhesive is used in joining the layers together. Once the fiberboard is made, it is dried and pressed by hot plates.
Comparatively, corrugated boxes are more durable than paperboard and hence are most widely used as shipping boxes and storage boxes. Based on their flute profile, corrugated boxes are characterised with letter designations that range from A to F. The flute profile indicates the thickness of the wall and the overall strength and stacking ability.
The type of board also characterises corrugated boxes. They are available as single face boards, single wall cardboard, double-wall cardboard and triple wall cardboard.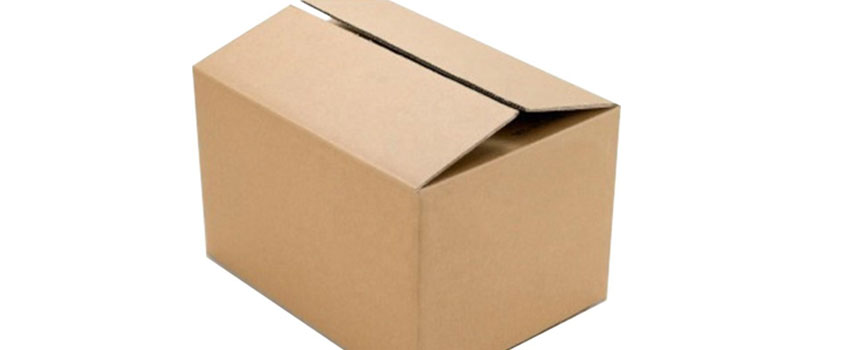 The single face boards are widely used as wrappings for products. And it only has one layer of paperboard attached to the flute. Single wall cardboard boxes consist of only one layer of fluting and two flat liner boards. The widely used flutes in single-walled boxes are A, B, C and E. They are commonly used for shipping in the e-commerce industry. They are very economical and provide the required cushioning effect and rigidity at the same time. In double wall cardboard boxes, you can find two layers of flutes with three layers of paperboard. Both the layers are mostly made of different sizes so that you can reap the combined benefits of various types of flutes. These boxes are ideal for bulky items and products that require more protection, and they are the perfect ones for long term usage. Generally flutes B and C are used in production. However, manufactures can also use flute combinations like A/, B/C, or B/E. These combinations better suit heavy-duty containers. Triple wall cardboard, on the other hand, are made of three sections of fluting and four layers of paperboard.
Anti-static corrugated boxes are essential when transporting electronic items. Because static charge may accumulate if there are no outlets for electrical current to pass; as a result, even a slight trigger may result in a passage of electrical charge and hence can damage your products inside. Anti-static corrugated boxes prevent all this from happening.
Cardboard Stock
These, although thicker than the regular paper, is the thinnest type of cardboard. It is flexible and can bend, and therefore, they are used in postcards, soft-cover books and catalogue covers. It has the same manufacturing procedure, such as paperboard.
What Is The Best Material For Cardboard Box Package?
There is nothing called the best unless you consider your needs. Now that you know in detail about each type of materials used and the uses of it, you can decide it for yourself. And do not get swayed about by the pricing, because it might result in your products being damaged.