What Are The Best Ways To Reuse Paper Tubes?
Make fire starters with your paper tubes.
If you have additional paper tubes like toilet paper rolls, don't forget to take them along with you during your summer camping. There you can use your pair of scissors to cut the rolls into skinny strips for kindling. Otherwise, you can also stuff them with newspaper or dryer lint. And then tape over the ends to get a faux log. It will help you get your fire burning.
Paper tubes help in keeping your boots in shape.
All of us face a problem with our boots when we want to store them away for a season. In time the tops flop over and cause creases in the ankle area and even wrinkles in the fabric. You know how much that hurts! You would have to stop using them altogether if that happens. To prevent this from happening you can use your paper tubes. Take one or two empty paper rolls and place them inside each boot. It will prevent the top of the boot from falling off and eventually damaging the material. As a result, when you take them out during the next fall, you will not have to get heartache or spend your valuable time reshaping the boots. Right out of the storage bin they will be ready to wear.
Paper tubes help in organizing your supplies
Are you someone who loves your desk? Then you can decorate and make that functional by making a handy organizer for it from old paper tubes. To get that done all you have to do is to cut them into different sizes and arrange them in a small box and glue them together. And then you can paint or enhance its look based on your creativity.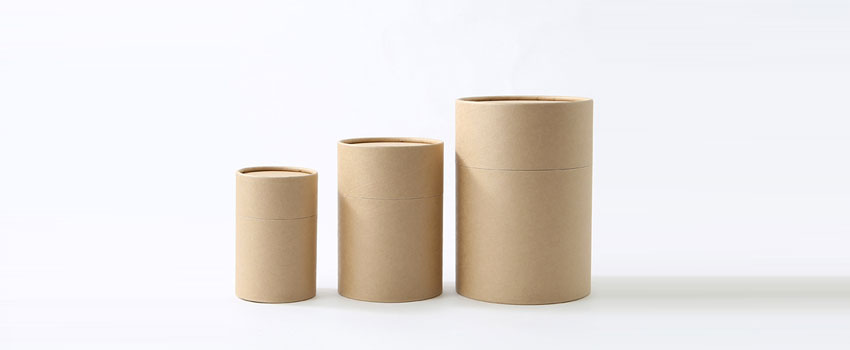 Paper tubes can be used to store grocery bags
Letting your grocery bags be here and there can create a lot of mess in your house. Rather, you can convert a paper tube into a plastic grocery bag receptacle. They will help in saving space and when kept in your car you will always have a trash bag handy when you are in need.
Paper tubes can be used in planting plants.
The paper tubes provide a simple way to plant some seeds and do some good for the environment. All you have to do is to dig a hole, place the tube inside iþ and add composite or soil. And then you can sow your seed inside it and then wait to see the little sapling grow.
Make corral cords using paper tubes
Extension cords are always a necessity in a home. We may need it on several occasions. We may need it handy when hanging holiday lights or when you are planning to add a floor lamp to an empty corner of the living room. But when not necessary, storing them can cause a serious problem. It can be a great pain to wrangle and stow them. Need a solution? It's none other than the paper tubes. You can store them individually inside cardboard tubes. It is a simple solution. All you have to do is to neatly fold the cords and slip them inside the paper roll. There, they will stay safe and untangled so that you can get them whenever you need them. For quick identification, you can use a marker to label each of the tubes. You can indicate the cord by writing as "holiday lights" or "floor lamp."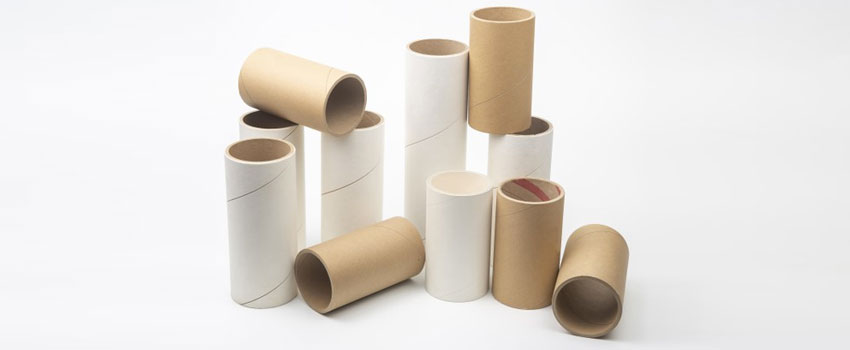 Use paper tubes to secure your wrapping paper.
Wrapping paper in the house says that you are a generous person. But leaving them be around for a while unnoticed can make them damaged and will make the house look clumsy. Rather, you can use a paper tube to secure the roll of wrapping paper. It is a very simple process. Cut open the tube lengthwise and then slip it over your wrapping paper roll. Then you can stay carefree about the wrapping paper unravelling
Make a bird feeder from paper tubes.
Feeding the birds and animals is a very good thing. These little creatures need our help. You can do good for them without having to spend a lot. You can use the inexpensive cardboard tubes to make a nice little bird feeder. Take a paper tube spread a layer of peanut butter on the outside and then roll it in the birdseed. And then hang it on a tree branch or pole outside of your house. And then you can treat your feathered friends and enjoy the sight.
Make a kitchen knife sheath
Keeping kitchen tools safe is very important for the welfare of those in the kitchen and the kids who play around. If you have kids or elderly ones in your house, no doubt you will want to care for their safety. So if you want to store the knife in your kitchen safe, take a paper tube and flatten it. And then tape one of the ends to shut it. Your kitchen knife sheath is now ready! By doing so you can also keep the bugs at bay while keeping the sharp knife blade covered. It can be a great trick if you are planning to go on a picnic.