Cardboard Rolls  –  have now become an inevitable part of almost every business. Because packaging is crucial aspect nowadays. And especially, now during the pandemic, people worry about stepping out of their houses. So they want everything to be delivered to their doorstep. From clothing to kitchenware to groceries to expensive gadgets, everything is either bought online or ordered to be door delivered. While this may be a piece of good news for many, it poses a serious threat to most business owners. Because their reputation is at stake now. Even if a company produces or sells the best in quality products, it is important to safeguard them. Otherwise, by the time the product reaches the end-user, it may get damaged or worn out. Because during transit an item goes through a lot like stacking in a warehouse, loading and unloading from trucks and the rough roads. To protect them, many use different kinds of packaging. Cardboard tube packaging is one such way to protect fragile and foldable products. 
However, there are various other benefits of using these cardboard rolls. Now, let's consider a few of them.
What Are The Benefits Of Using Cardboard Rolls?
Cardboard rolls are safe and durable
One of the prime benefits of using cardboard postal tubes is that they provide safe cushioning for fragile items. This will help in reducing the chances of damage during transit. Apart from that it also shields the items from external factors like harsh weather. This means that the items that are safely packed inside a cardboard roll will be unaffected by sunlight, moisture and wind. Because of these dependable properties like safety and durability, paper tube packaging is widely used in the cosmetic and pharmaceutical industries.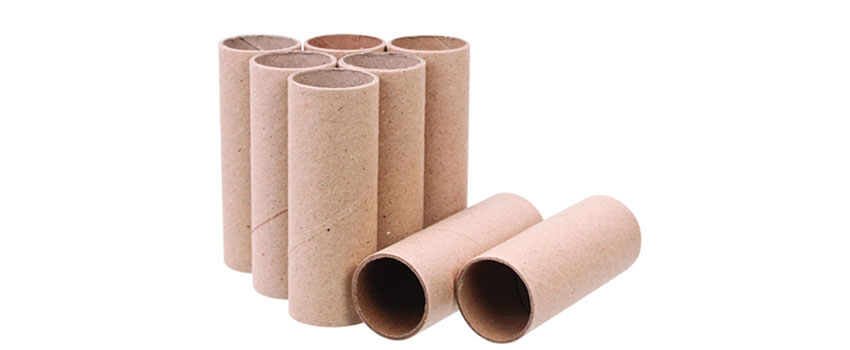 They play a role as a building material
A paper is known to be a fragile, flammable and cheap item, many did not consider it to be an item to make real buildings. But the Japanese have always had an interest in using paper as one of the building material. A person named Shigeru Ban starts to come up with ideas of having a building system that is based on cardboard tube columns. He pioneered this and in the last decade, he has designed many houses that are recyclable and easy to mount. And he also designed so many such shelters for refugees and disaster victims. As he was surprised with the results he started to use the paper tubes as structural systems. These serve better as a building material because they are light in weight when compared to other alternatives like wood, steel or concrete. So when building a house or any other building, the risk of destroying the environment is quite small. Because you will be obtaining less material from the environment and even with regard to the disposing of a surplus of waste. As they are strong, large cardboard tubes that are known as sonotubes are used as structural support for pillars. Hence we can conclude that the cardboard rolls are a simple, yet powerful and beautiful item.
Cardboard rolls are safe for packaging food items
Packaging for is not an easy task These edible items have to be packed safely so that it doesn't get spoilt or doesn't turn out to be toxic. When packed with plastic, the inner lining that comes in contact with the edible item may react with it and contaminate it making it unsafe for a human. And the case is worsened when heating food in a microwave that is packed in plastic. On the other hand, packing food with cardboard rolls are totally safe. Because paper tubes are chemically inert and so they do not react with the food in them. Moreover, they also help in keeping the food fresh. Some of the edibles that are widely packed in cardboard rolls are candy, snacks, coffee, chips and many more. 
Cardboard rolls are alternatives to bubble wraps
Rolls of cardboard sheets are also available in the market which can be used as an alternative to bubble wraps. Bubble wraps are usually wrapped around items to protect them. But the problem with them is that they are made with plastic and so are not a very good thing for the environment. In contrast, sheets of cardboard are eco friendly and provide the same cushioning effect as the bubble wraps. They have shock-absorbing qualities and so can help in protecting them from damage during transportation through bumpy roads or rough sea. In the same way, it also protects it from bruising.
Cardboard rolls are cost-effective
These have the lowest package ost than any other packaging materials. And manufacturing them is not labour or capital intensive. They are also recyclable. With that said, you can increase your company's profit and ROI. 

Cardboard rolls are highly customizable. 
Packaging materials are the first point of contact between your product and the customer. And the good news is that they are customizable. So you can incorporate vibrant colours and branding elements in your cardboard roll to make the very first and best impression. You can also feel free to customize the shape ad size of the tubes based on your needs.
Are Cardboard Rolls Reusable?
Yes, you can reuse cardboard rolls multiple times. And after it has served its use in the packaging sector it can be used in cardboard tube crafts. So you can engage yourself in fun activities and make some really useful things for your house. 
Store Cloth Napkins
With cardboard tubes, you can keep your nice cloth napkins from becoming wrinkled. All you have to do is just lay out the napkin and place a tube along one edge of it. Then you can start rolling the napkin around the tube. Then you can stack them in a closet or cupboard.
Make a handy firestarter
You can easily make firestarters with cardboard tubes. Stuff your cardboard tube with some dryer lint from your lint trap. Then stack up these firestarters, then with some kindling, you will have a roaring campfire!