What are the benefits of using cardboard tubes and cores?
It is imperative to note that cardboard tubes and cores built with high-quality recycled papers acts a supporting material for export cargoes. If you can derive maximum benefits when you start using cardboard tubes which come from the house of the branded manufacturer. Some of the critical benefits that you will obtain when you begin using cardboard tubes and cores are listed below:
Safe for long-distance sea transits
It is worth to note that cardboard tubes provides the much needed cushioning effect and keeps the cargoes safe and secure. Paper bundles, reams and other goods packed using cardboard tubes will easily withstand long sea or road transits.
Cost-effective and light-weight product
Customers those who are concerned about cost and flexibility should buy and use cardboard tubes and cores since they are manufactured using light-weight components. You can pick, stow the cargoes inside the truck and dispatch the shipments to the nearest port or depot hassle-free.
Environmentally friendly products
Cardboard cores are eco-friendly products as it disintegrates within a reasonable period. Companies will be supporting the environment and reducing carbon footprint inside the premises to a great extent. 
You can get that peace of mind when you start using cardboard tubes since they come with durability, stability and warranty. Products exported using cardboard tubes and cores will reach the final destination intact without damages or destructions.
You can reuse cardboard tubes several times which ultimately results in cost savings. Since they are made out of robust and durable materials, they can withstand rough usage easily.
Printers, artists, painters and others can import or export artwork, paper rolls and other such products using paper tubes at any point in time. If you are desirous of dispatching postal mailing tubes to far corners of the planet, then you should start using cardboard tubes.
How to select the best cardboard tubes and cores?
It depends upon your business needs, priorities, budget and quantity. Packing materials like cardboard tubes come in various cylindrical shapes, colours, materials and prices. Some of the points which you have to consider before buying cores and tubes are listed below:
Items that you are planning to transport
If in case you are transporting fragile or breakable products like glass or ceramic cups, glass bottles, ceramic items and mirrors, then you should use strong and sturdy tubes and cores.
Postal items, papers and reams
If you are planning to dispatch a bundle of papers, newspapers, sheets and so on, then you should buy postal tubes which come in various dimensions and sizes.
Choose 100 recycled postal tubes
You will be doing justice to the environment when you buy 100 recycled postal tubes or other cylindrical cardboard tubes.
Certifications and brands
If you are a quality conscious customer, then you should purchase ISO certified cardboard tubes from branded or reputed sellers.
It would be best if you always bought cardboard boxes, cores and mailing tubes from star rated and famous sellers those who are in the market for the past several years. If you are buying cardboard cores for the first time, then you should click here to get names and addresses of the reputed sellers.
Why should you buy cardboard tubes and cores from reputed sellers?
If you are a running logistic, shipping, goods carrier, 3PL and e-commerce business, you should compulsorily use cardboard tubes and boxes. You will be at risk when you buy boxes and tubes from unknown sources.  These types of companies may quote higher rates and extract maximum money from you. They may even play pressure tactics and sell inferior quality boxes at higher prices.
Reputed and branded sellers will never cheat or play marketing tactics. They will build the best professional relationship with you and suggest products based on your business requirements.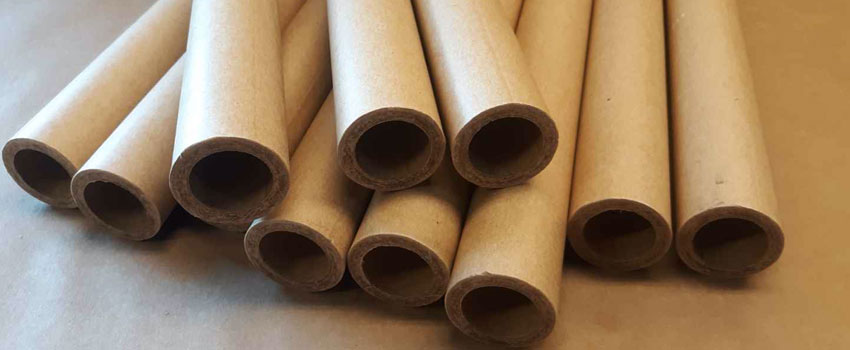 Moreover, customer and chat support executives will be available for assistance round the clock, and you can contact one of the customer support executives at any point in time. You will also get an instant free quote, product catalogues, e-brochures and guidance from the support team.
Trustworthy and reliable firms will never compromise on quality and standard and come up to your exact expectations.
How can you use cardboard tubes for general purpose?
Cardboard tubes play a critical role, and you will understand its importance only when you start using it. You can use cardboard tubes in various ways, and some of them are listed below: 
Keeps the pants wrinkle free
You can keep the pants and shirts inside the cardboard tubes and remove the wrinkles instantly.
If you are a stationery items supplier or have a large stock of pens, pencils and other such items, then you can keep these items inside the cardboard tubes.
Keep broomsticks, umbrellas and daily-use papers.
You can store broomsticks, umbrellas and other daily-use papers safely inside the cardboard tubes for years.
Store toiletries and napkins
You can store napkins and other toiletries inside the cardboard tubes and use them as and when needed.
Best place to store cables, cords and wires
Cords, cables and wires may obstruct your way and pose as a threat. You should take steps to store cables, cords and wires inside the cardboard tubes.
Keep hair dryer and saloon items
If you are running saloon shops or house varieties of hair dryers inside your house, then it is advisable to use cardboard tubes.
As a responsible citizen, it is your responsibility to dispose of plastics safely without harming the environment. You can store used plastic bags or covers inside the cardboard tubes and dispose of them safely outside.
If you love birds and are planning to feed varieties of birds daily, then you can use cardboard tubes as a bird feeder and place it on the terrace.