Tube Packaging— A Brief Overview
In the paper packaging sector, paper tube packaging is a modern trend. It is growing increasingly popular and appealing to clients all across the world. It offers a one-of-a-kind packaging option for customers as an option to paper boxes and plastic packaging.
Also, during shipping and warehousing, the paper tube packing can provide perfect protection to customers' items from being damaged or defective. It will be incredibly sturdy and lightweight thanks to the hard paper of paper tube packing, making transportation easier and more efficient.
Moreover, the paper tube packaging's materials are environmentally beneficial. As a result, it will minimize packaging waste while also conserving natural resources. Paper tube packaging is now commonly used in a variety of industries, such as food packaging, cosmetics packaging, beverage packaging, apparel packaging, electronic goods packaging, jewelry packaging, and so on.
Food, cosmetics, and other industries use cardboard tube packaging because it is lightweight, easy to transport, and environmentally friendly. Paper cylinders manufactured from recycled paper are also becoming more popular as people become more concerned about environmental protection and waste reduction.
Paper tube packaging is extensively employed in several industries, including cosmetics packaging, essential oil packaging, food packaging, and so on, due to its great performance. In terms of aesthetics, cylinder packaging, whether printed or unprinted, will outperform rectangular packaging.
Today, there are many cardboard packaging suppliers in the UK manufacturing and supplying high-quality tube packaging to meet your packaging and shipping needs. 
Advantages of Tube Packaging 
Tube packing boxes, also referred to as cylinder paper boxes, paper cans, round box packaging, and cylinder boxes, are made up of three parts: an end cap, a cylinder body, and a cylinder bottom. The shape of the present box is spherical, which distinguishes it from typical gift boxes.
The cylinder box is mostly made up of the cylinder's exterior paper, the pipe, and the cylinder's inner mounting layer in terms of the manufacturing process. 
The following are some of the benefits of cardboard tube packing—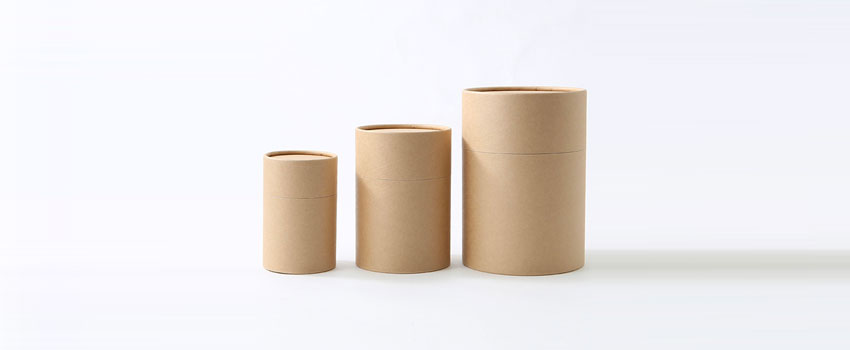 Safe for Environment
Paper cylinder boxes, like paper gift boxes, are formed of an ecologically friendly content: cardboard. Paper-based materials, as we all know, are the most eco-friendly. They are sourced from nature and can disintegrate naturally after being disposed of, posing no environmental risk.
Since the cardboard tube packaging composition material is paper, it has the environmental safety features of paper: it's a natural product that's easy to decompose and won't pollute the environment.
Economical
Since the automated manufacturing of tubular box packing technology is higher than that of typical paper gift boxes, it employs less labor and costs 40% to 60% much less than the base of a paper special box.
It is not always in the design of a gift package; it can also be beer-shaped cardboard, sliding, manual-folding, laminating, and a few more processes, as long as reusable quality paper cylinder equipment are used by the customized paper diameter pipe.
It's also less difficult to assemble than a traditional square gift box. Large quantities of adhesive paper can be mounted quickly and efficiently with the help of a machine. Tube packaging has a price advantage due to industrialized execution.
Wide Range of Uses
All sorts of packaging can benefit from cylinder-shaped gift box packing. Cosmetics, cell phones, almonds, cookies, food, round candle boxes, T-shirts, round pencil boxes, glass bottle boxes, fragile glassware and other electrical products, kid's game boxes, and so on can all be packaged in these boxes. Cylindrical box packing provides a wide range of package matching objectives due to the design of varied sizes and structures.
Light and Durable
Round boxes are lighter and easier to handle than tin boxes and other packing materials. It is primarily supported by a sturdy paper cylinder core. It's really robust and long-lasting. During shipment, the product can be well covered. Customers can store the boxes once they've been used, reuse them, or store them at home.
This is a benefit of tube packaging, but where can we personalize cardboard tube packaging? Safe Packaging focuses on the design and manufacture of mailing tubes of all types.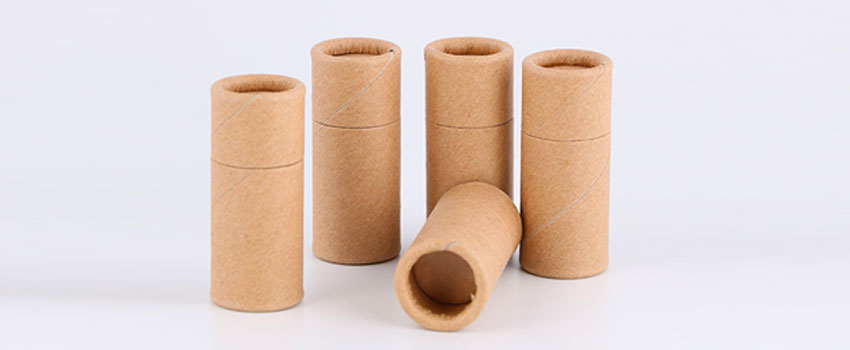 Get in touch with us if you need to personalize your own packaging box, need design assistance, or prefer pricing. We can take care of everything for you, including design, proofing, bespoke production, and shipping. To put it another way, if you tell us what you want, we can manufacture it and send it to you.
Sustainability
Customers are becoming more environmentally conscious and exercising sustainability in their regular lifestyle, including their buying patterns.
When compared to other coffee packagings like multilayer bags and pouches, metal cans, PET scans, and postal tubes are environmentally friendly, recyclable, and biodegradable. As consumers become more environmentally concerned, more eco-friendly coffee packaging alternatives are required so that your clients may sustainably enjoy their excellent coffee. Better more, having a "green" brand image increases your possibility of success your competition and gaining more recurring clients.
What to Consider When Buying Tube Packaging
Companies must choose the right packaging material manufacturing company to buy quality tube packaging. 
Here are a few things to consider when looking for a reliable packaging material manufacturer—
Choosing the right type of packaging material and product is very important. If you want to pack, ship, or store fragile items such as glass, ceramics, etc. you should invest in durable tube packaging options. It will ensure that the product kept inside doesn't get damaged when stored or shipped over long distances. 

Buying from a reliable, professional, and experienced tube

packaging manufacturer

matters. They understand one-size-doesn't-fits-all, and that's why they offer a different range of products to suit businesses of every type, size, industry, and budget. 
Summing Up
Tube packaging is becoming popular all over the world. It offers a unique packaging option. Mailing tubes are lightweight, durable, and easy to transport. They also provide good protection for packaged products from any type of damage and contamination. They are also environmentally friendly and thus assist to protect the environment.
Get in touch with Safe Packaging to know more about tube packaging, its benefits, and how it can help your business. We have a different range of cardboard packaging options that's sure to meet your unique and specific needs.