Cylinder postal tubes –  have become an inevitable part of every business. They are a boon to many of the business owners who ship unusually shaped objects. They also prove to be useful while shipping delicate and fragile items. But what are the various ways in which they are used? This article will explain in detail.
What Are Cylinder Postal Tubes?
Cylinder postal tubes are cardboard tubes that are made from wood pulp fibre. They can be used for multiple purposes, yet primarily they are made with shipping and mailing in mind. Therefore they are commonly known as mailing tubes, postal tubes and shipping tubes. The postal tubes are available in a diverse range of lengths, wall thickness and diameter (inner and outer). Each one serves its own unique purpose. Standard measures of tubes are used in the packaging, storing and shipping sectors, Whilst the heavy-duty cardboard tubes and cores are used in constructions to serve as structural supports for concrete pillars and other structures. Cardboard tubes are great for holding items and for protecting them from damage that would be caused by rough handling and other external factors such as moisture and heat.
What Are Some Of The Tips To Remember While Using Cylinder Postal Tubes?
As presented at the outset, postal tubes are a real blessing to business owners who have to ship products that are of peculiar sizes. Some items like posters, architectural plans and plans may be too large for an envelope. They are also too fragile to be folded and therefore will need a special level of protection during transit. Other items may be too small to be placed in a cardboard box. For these shipping requirements, the use of shipping tubes can be the perfect and cost-effective solution. They provide unique protection while also offering optimal protection for your products. These tubes are versatile and so a wide range of colours can be applied to them to grab attention and spread awareness about your brand.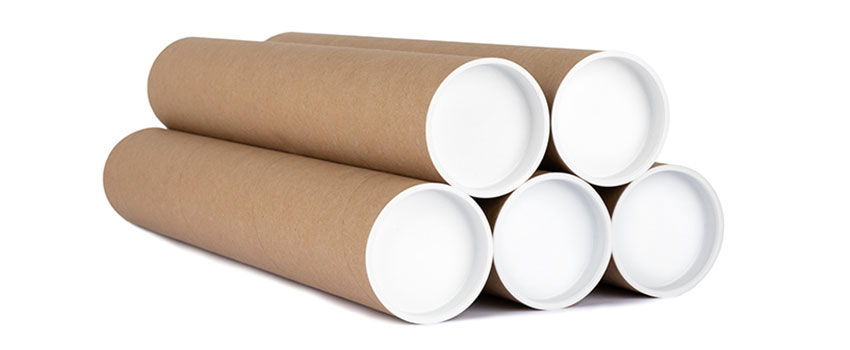 These cardboard tubes are simple to use, but make sure you follow the simple steps given below.
Most of the postal tubes come with plastic end caps to ensure the safety of the product that is placed in them. Therefore the first thing you have to do is to remove the end cap from one side of the tube.
Carefully roll your document or any other item into the shape of a cylinder. To avoid damage to the product, the size of the roll should be small enough to fit in the tube. At the same time, it should also remain loose, so that it doesn't crease. Because if there is room for the item to bounce inside the tube, irrespective of the strength of the cardboard tube the products will hit the innard of the tube. Hence, it will get damaged.
After you are done with the rolling, pay careful attention as you place the rolled item into the tube.
And then replace the cap that was previously removed.
For addressing the mailing tubes use package labels. And then use a marker to write the name of the recipient's name and address. Also, do not forget to indicate the return address on your label. With that, you can easily get the parcel back if it fails to reach the intended destination.
What Are The Ways In Which Businesses' Use Cylinder Postal Tubes?
Businesses' and industries use postal tubes for a wide range of applications. Let's consider a few of them:-
For posting valuables
As the name itself suggests, postal tubes are fundamentally made to post things in the tubes. You can post things like pieces of art, maps, documents, posters, canvas, gifts, Christmas trees and many more. They are made with robust and durable cardboard and therefore can survive anything that is thrown their way. They can also withstand heat and moisture.
Used for storage
Cylinder postal tubes are very useful as storage items. They can help in keeping your content, artwork and other things safely. When stored in these, they stay crease-free and protected. You can also prevent the regular wear and tear that is bound to happen. Some cardboard tubes also have fire-resistant properties. Hence, when stored in mailing tubes you can protect your products even from fire accidents. They can be a perfect solution for storing smaller, forgotten valuables like photos or old drawings. So you wouldn't have to sacrifice these nostalgic pieces just to keep your room clean.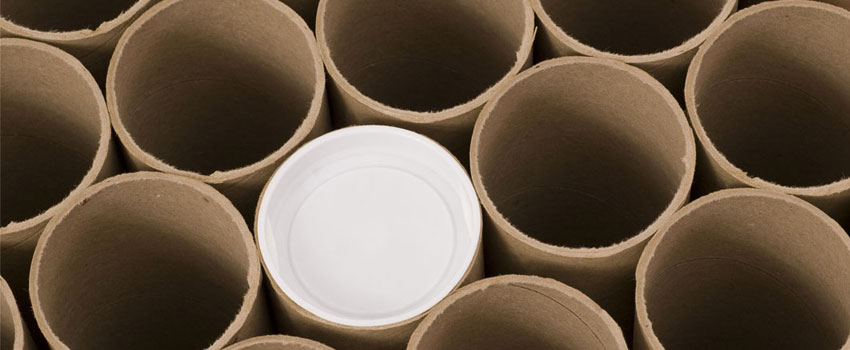 Can be used in construction
Heavy-duty cardboard tubes with greater wall thickness and diameter known as nanotubes can be used in building constructions. They are used in foundations as piling tubes for construction. They are specially designed to be used in areas where slip coating is given and ground heave is expected. Because they are robust they will maintain their circular shape even after the process of pouring.
Can be used for film sets
For every film, you will certainly need props. But can cardboard tubes be used for that? YES! Because the cylinder postal tubes are versatile, they can be used in a number of ways. Also because they can easily get blended in the background they are an immediate choice. They can be painted, cut, sliced, morphed, glad, and conjoined to create the wonderful set properties you see in your favourite movie.
Mortar tubes are used in fireworks.
The cardboard tubes are used to make fireworks. The tube is filled with fretwork chemicals and then packed. Then, you can just watch them fly and present a delight to your eyes.
What Are The Other Ways In Which Cylinder Postal Tubes Can Be Used?
Art and Craft: Cardboard tubes can serve as a great base for DIY arts and crafts. They can be artistically used to make different items from household objects to project models.
Planting plants: These provide a simple way to plant some seeds and do some good for the environment. All you have to do is to dig a hole, place the tube inside and add composite or soil. And then you can sow your seed in it and then wait to see the little sapling grow.