Pallet Wrap Film: Stretch wrapping is the most popular and effective method of pallet security. The purpose of stretch wraps is to ensure that products arrive in excellent condition. However, there is no one-size-fits-all solution for stretching filming a freight pallet. Many elements play a role in the process, including pallet load sizes, material, and more.
That isn't to say that the method of stretch wrapping is completely unknown. Numerous guidelines are applicable to stretch wrapping a pallet, all of which can assist you to protect your loads for transportation swiftly and effectively.
Let's go over some of the most crucial pallet wrapping principles to consider if you're interested in knowing more about stretch wrapping your pallets.
Stretch Wrapping Fundamentals
Before we get into the details of correct stretch wrapping procedures, it's a good idea to brush up on the fundamentals of stretch film. Low-density polyethene is the most popular stretch film material (LLDPE).
LLDPE is a chemically complicated film. It can stretch up to five times its inert length, based on its diameter and thickness. LLPDE products are classified into two categories: cast film and blown film.
Pallet wraps made of cast film are appropriate for light-to-medium-duty applications. It's crystal clear, gleaming, and relaxing. It also features a uniform thickness and a steady cling quality.
Blown film is more durable and suitable for medium- to heavy-duty applications. Manufacturers pay more for the blown film than for the cast film. As a result, packaging plants rely on cast film for the majority of their pallet shipments.
Recognizing the differences between these two forms of stretch film is an important element of learning how to use stretch film correctly.
Let's compare and contrast cast and blown stretch film. These characteristics can have a big impact on how to mini stretch wrap properly:
Strength
Blown stretch film is your safest choice if you need a lot of strength. Blown stretch film is thicker than cast stretch film, even when the width or thickness is equal. When hooked on a pointed end, it's also less prone to tear.
Film Yield
The yield point, or tipping point, of blown stretch film, is higher than that of cast stretch film. Before breaking, it can extend far beyond its design capability.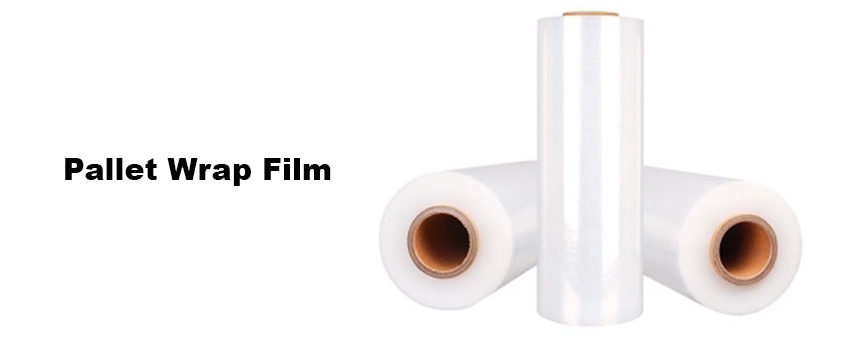 Film Memory
This keeps referring to the film's elasticity, or how it really returns to its initial, inert condition. Stretch film that has been blown has a higher memory capacity than cast film, making it appropriate for demanding applications.
Load Retention
Stretch film that has been blown will not continue to extend after it has been stretched. On the other hand, cast stretch films will continue expanding.
Puncture Resistance
Blown stretch film is more durable to punctures and tears than cast stretch film. Although cast stretches are tear-resistant.
Visual Clarity
Cast film is opaquer than blown stretch film, which is generally opaque, and is a suitable option if you want your pallet to be exposed.
Noise Rewind
When the blown stretch film is untied from its spool, it is stronger and more lasting than cast stretch film, but it is also louder. It's almost silent when you're applying cast stretch film.
Cling Film
Blown stretch film clings on one side only, whereas cast stretch film clings on both sides. Pallets wrapped in the blown film will never stick together, however, pallets covered in cast film can.
Pallet Wrap Film Techniques— How to Wrap Properly?
Stretch wrapping pallets can be done in a variety of ways, all of which have been demonstrated to be effective. These methods work irrespective of the nature of film or apparatus you're working with. Damaged, ruined, or lost items can occur from insecure or inappropriate pallet wraps, but you can reduce loss by teaching your personnel smart pallet wrapping practices.
To stretch film a pallet efficiently, you'll have to:
Choose the correct pallet
It's crucial to choose the right pallets. They must be manufactured of the appropriate material, in good working order, and strong enough to support the load's entire weight.
Use the ideal stretch wrapping tools
Some supervisors may opt to wrap their cargo by hand for lightweight pallet wraps. Mechanical stretch wrapping machines are excellent if your warehouse is constantly delivering out greater quantities. You can utilize a semi-automatic spinning model, an overhead rotating arm, horizontal machines, or an automated stretch wrapper for fully automated operations.
Protect the film
Begin looping at the bottom and work your way up to the top. Before wrapping the pallet, ensure the leading edge of the film is secured to the pallet bottom. Your supervisor will have to secure the film to the bottom or pallet or into the film cup on the spinner for semi-automatic types. A film wrapping mechanism, which clamps, folds, and threads the film, is available on several automatic stretch packers.
Wrap the goods
Begin by covering the goods gaps all the way to the pallet bottom. To produce adequate hold fastening the weight to the pallet frame, do two or more rotations all around the base. As the film moves upwards, you'll want to make sure that nearly half of the material covers. Certain machines, such as mechanical pallet wrappers, can be programmed to provide particular overlap coverage.
Control wrap tension
The amount of tension in the load determines how firmly it is pressed. Delicate items require low tension in respect to the flexibility factor of the wrap, whereas hefty and solid weights may handle higher tension.
Make a decision about whether or not to double wrap
You must pick whether to tie off the film on top of the weight of spiral downward when you hit the peak of the upward swirl. You should always double wrap if you're unsure. Dual wrapping your item utilizes more stretch film yet protects it from damage.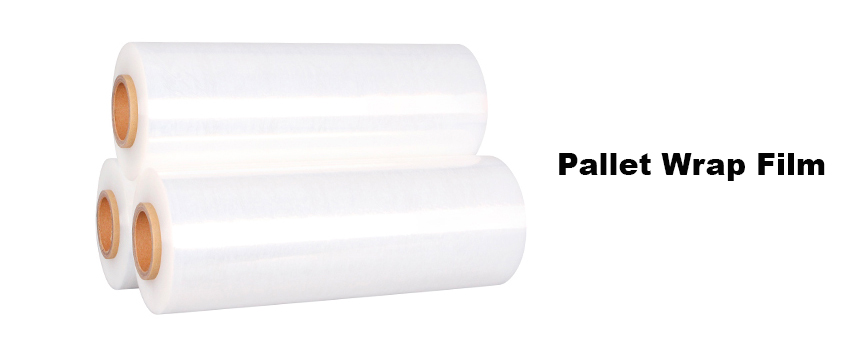 Stick to the film tail
Lastly, at the completion of the wrapping cycle, apply the film tail. Most stretch wrappers feature a variety of film clamps for removing the film and fastening it to the cargo at the end of the wrapper process.
This prevents loose film ends from becoming entangled in truck forks or other items throughout transport, endangering the load's confinement pressure at the base. This can result in transportation delays and product damage.
The device for ultimate binding of the film tail is integrated into a pneumatically driven film clamp unit incorporating hot wire film cutting. Without the use of a sealer, a nip and tuck device pinches, cuts, and threads the film. The wrapping film's last tail is placed into the coil itself.
Safe Packaging Offers Top Quality Pallet Wrap Film
Safe Packaging offers a wide range of pallet wrap stretch film that is of high quality and cost-effective. The best part about shrink wrap films is that they are recyclable. There is a wide range of manual stretch film dispensers and products for organizations that stretch wrap less than 15 loads per day.
Machine stretch wraps are ideal for businesses handling more than 15 loads per day. Hand stretch wrap is designed specifically to be used manually using innovative pallet wrap dispensers. Hand stretch film also comes with different cores such as flush core, extended core and cordless, making them ideal for different applications.
Get in touch with us today for top quality pallet wrap films and other packaging materials!